Sometimes we need help.

We need someone who has the answers.

We need to be able to trust.

We need to be able to ask questions…You are not alone
As we age, we have to make changes. Changing lifestyle to reflect our current abilities.
Who do you go to for the answers to all the questions?
Our aim is to give you guidance and the resources to help.
Maybe we can perhaps point you in the right direction for the answers you require.
Give you a starting point.
Make it easier and less stressful for you.
Change is difficult.
When deciding that your current home is perhaps not the best choice for your living arrangements we can help.
Let's start with taking stock of what changes need to be made. Do they need to be immediate? What is the time frame that you are working with?
We have a team of experts to help you determine your direction and motivation.
Why do you need or feel it is time to make a change. Is the change health related or choice?
Is it your desire to downsize and stay independent or move to an assisted care facility?
What professionals should you speak with, who do you need working for you with your best interests in mind?
What kind of financial obligations can you afford?
What is the first step in making a move?
How will your personal relationships reflect your decisions?
Make a list
of what your priorities are.
Gain a support system
for things inside the home and outside the home and don't forget to use them.
Write everything down.
Keep all notes in the same spot use a pad to jot down ideas, phone numbers, questions, appointments.
Organize information.
Keep notes, bills, receipts, letters, brochures, and all important information in an accessible location.
Research.
Take your time to research and make sure you don't settle with the first thing you look up.
Do you have family members that have the time to help you?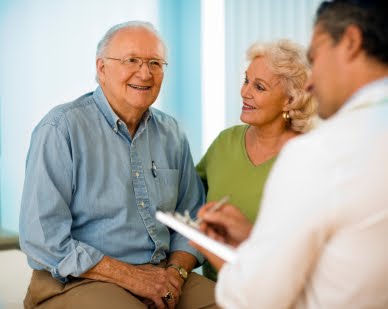 If you said no to the above questions or had hesitation, maybe you should consider who can help you out. It will reduce the stress and anxiety of doing everything.
Keller Williams Edge Hearth & Home Realty, Brokerage understands the needs and special attention that is required when dealing with downsizing. Our personal philosophy of treating others as you would wish to be treated comes into play when dealing with our clients.
Links
The
Ontario Government
offers a wide range of programs and services for senior citizens. Here you will find links to information and resources to help plan for retirement, including finances, leisure activities, and health care resources.
Call for your FREE copy of
A Guide to Programs and Services FOR SENIORS In Ontario
available by calling 1-800-668-9938 from ServiceOntario Publications.
For the Caregivers Guide Source for Seniors in South Central Ontario visit
thecareguide.com
.
Programs and Services Directory